Updated Again!!! – Ultimate Artist: Metal IR: Update 6!
$39.99
Only the best, meticulously created IRs for Metal.
Like nothing else out there!
Description
For use with Kemper Profiler (as a cab only, no amp section), Axe Fx, Axe Fx II, AX8, Amplifire, Helix, Headrush, Mooer Radar, Mooer GE200, Two Notes IR loaders and any other software guitar amp modeler that allows IR loading, or with a standalone IR loader. Take your tone to the next level!
Files provided in 44.1k 48k and 96k.
IRs created with and for metal styles!
25 Base IRs for METAL!
25 Low cut variations!
25 Balanced variations!
Update 1: Added 17 IRs
Update 2: Added 4 M75 Metal IRs
Update 3: Added 1 IR, Metal RGB is a mix of a Redback and Greenback. Very balanced insane metal tone! The perfect IR (57/R121.)
Update 3-1 Added 2 presets for the GE200 by Dimman, click here for a video. Uses IR LRS O1 M75 Metal 1.4.
Update 4: Added 5 IRs using a Mesa Traditional 4×12 with V30 mic'd with a SM57 and 421. Ultimate!!!
Update 5: Added 3 IRs using a Mesa 2×12 cabinet with V30. 2 using PR20/SM57 and the Perfect IR!
Update 6: Added 5 IRs using a Mesa 2×12 with 414XLS, MD421 and SM57 mics.
While there were MANY speakers and cabinets used this is intended to be a use your ears pack so the file names are generic.
BONUS: Includes basic presets for Fractal AX8, Atomic Ampli-Firebox (Screen shots of DTS settings included for the to set up the sound in the AA3 and AA12) and Line 6 Helix
KEEP AN EYE OUT FOR UPDATES!
Sample of M75 1_4:
IR V13 in a mix!
A nice little review, give them a sub on YouTube, they are doing some great videos:
Helix Preset by Drop the Sun:

Full mixes with the included Drop the Sun Ampli-Firebox preset:
Firebox Preset by Drop the Sun: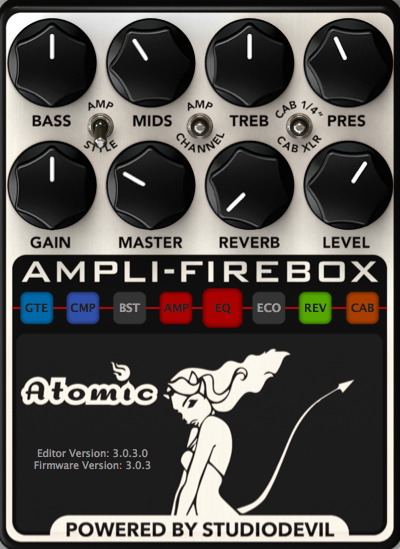 Something Different from the Helix:
LRS Metal 2B IR in action by Drop the Sun.
AX8 Preset in action Y:
And X:
Atomic Ampli-Firebox doing metal from included 5150 03 preset.
To stay up to date, click here and like us on Facebook!
This pack is sold as a single user license. IRs are not to be sold or otherwise distributed without consent from Live Ready Sound.
Any trademarks are the property of their owners and we have no association with them. They are only mentioned to describe the equipment.